Production Capabilities
We have potentially the UK's widest selection of composites manufacturing processes available in-house. 
To meet and exceed the varied challenges of our multi-sector clients we have built up a highly skilled team and invested in many of the latest advanced composite manufacturing technologies.
Collapsible content
Filament Winding

Continuous reinforcements, such as roving, are wound around a mandrel or core under tension, while being impregnated with a resin. Factors such as winding angle, fibre orientation, and layering of the fibres are each precisely controlled.
Vacuum Infusion / Bag Moulding / Vacuum bagging

A resin is drawn through a dry preform made of fibres / fabrics by means of a vacuum.
Resin Transfer Moulding (RTM), including High Pressure (HP-RTM)

Dry fibers / fabrics are placed in a closed mould, and then resin is introduced (various methods) under pressure to saturate the fibres and cure the composite structure.

Standard RTM, Vaccum Assisted (VA-RTM) and Compression (C-RTM) available.

CCP Gransden can also offer High Pressure RTM (HP-RTM); Used instead of standard RTM because it allows for the production of higher-performance and complex-shaped parts due to the increased pressure used to saturate the fibres and cure the composite structure.
Compression Moulding [Thermoplastic & Thermoset]

A matched male and female mould is employed. A measured amount of loading compound (fibre plus resin) is charged into the mould. A press, using heat and pressure, is used to cure the fibres and resin by closing the male and female halves of the mould. After the material is cured, the pressure is released and the part is ejected from the mould.
Injection Moulding

A thermoplastic or thermosetting material is heated and injected into a closed mold to form a solid object of the desired shape and properties.
Thermoforming

A thermoplastic composite material (usually a laminate) is heated to a pliable state, then shaped into the desired form using a mold.
Overmoulding

A polymer or resin is injected over an already existing substrate or part, to create a new layer or coating that enhances the original product. E.g. Combining thermoforming of pre-consolidated laminates with injection moulding compound
Single-Stage Overmoulding

In this single-stage process for overmoulding, both the thermoforming and over moulding injection processes occur simultaneously supporting sustainability, part reduction, and incorporation of ribs and net formed components. CCP Gransden has optimised this process.
Hand Lay-up / Wet Lay-up

The most widely used process for manufacturing composites worldwide. Fibre reinforcement and resin are manually placed and layered by hand.
Prepreg Lay-up

Akin to conventional Hand Lay-up, the basic difference being that when using prepreg the impregnation of the fibres is made prior to moulding.
Continuous Fibre Carbon 3D Printing

Robotically layering and curing liquid resin reinforced with continuous carbon fibers.

N.B. Small scale capacity at CCP Gransden. Suitable for small prototypes and low volume production.
Installation / Maintenance Repair and Overhaul (MRO)

Where required, CCP Gransden's team will travel to complete works at the desired location.
Supplementary & Supporting Processes

CCP Gransden has a dynamic facility. A full suite of supporting equipment ensures rapid adaptability in-house.

5 Axis CNC
Waterjet Cutting
Fabric Cutting
Paint booth and finishing
Inspection

And more...
SPECIALIST EQUIPMENT:
7-AXIS FILAMENT WINDING CELL
Dynamic 7-axis robotic filament winder with integrated programming software
Wet-winding and towpreg process available
Part size up to 4m length and 1m diameter (with potential to be expanded)
Symmetrical and asymmetrical cross-section achievable
Linear and non-linear sweeps achievable
Varying cross-section achievable
Full control over part wall thickness and fibre angles (including unidirectional in the load axis)
Extremely light, stiff components/assemblies
Low cycle times achievable
Multiple material configurations achievable
Supports metallic or composite insert joints, adhesive bonding or metallic fasteners
Can produce rocket motor casings, fuel systems, and propeller blades.
Can produce Type 3, type 4, and type 5 filament wound high-pressure vessels, for applications such as high-pressure hydrogen fuel tanks, rocket-propulsion systems, and gas storage.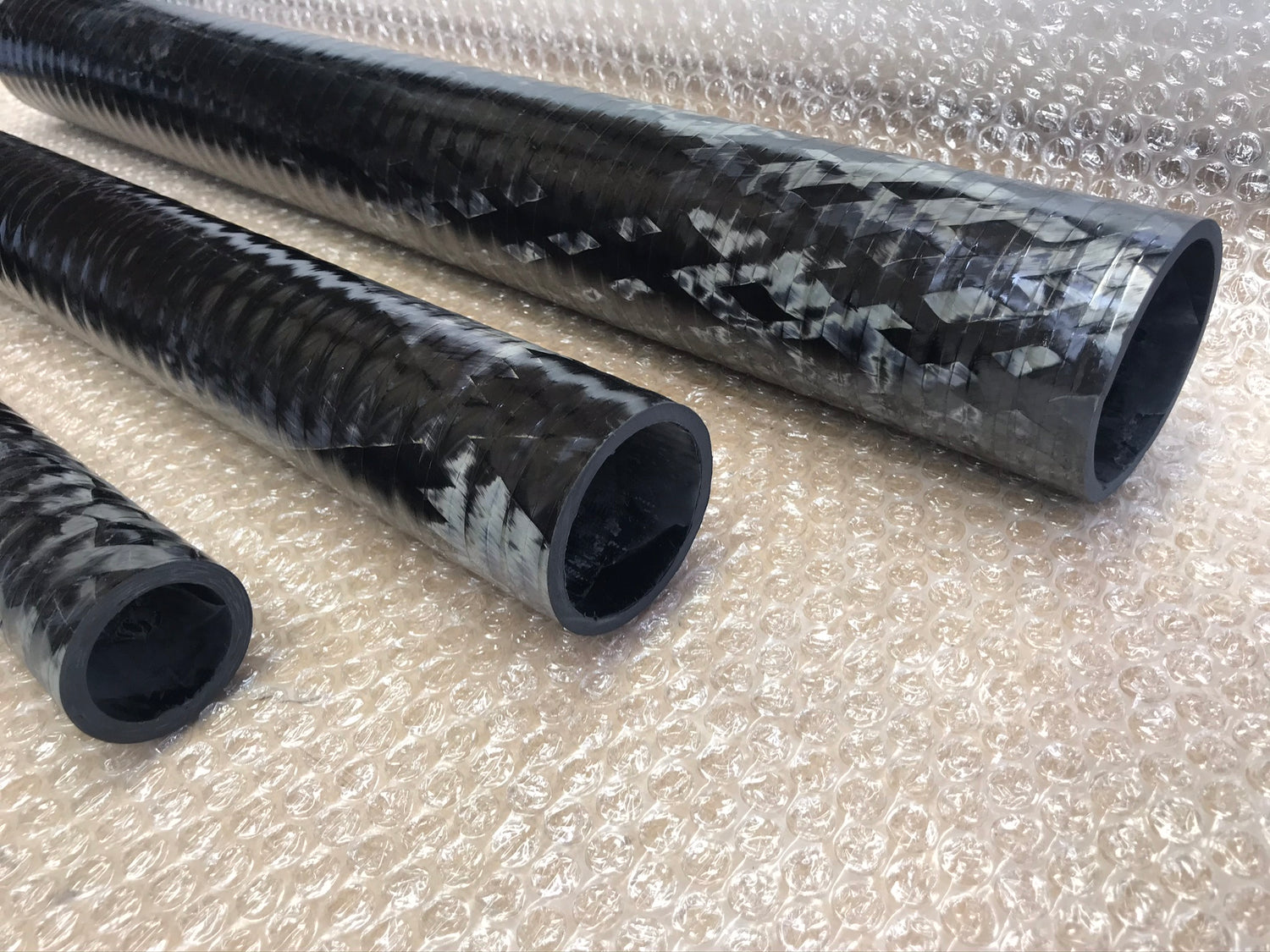 Specialist capability with one of the UK's most advanced filament winding cells
SPECIALIST EQUIPMENT:
ADAPTIVE HIGH VOLUME MANUFACTURING CELL
Thermosets → Compression Moulding, RTM, HPRTM
Thermoplastics → Thermoforming, Overmoulding
Fully automated cell with press for high volume production of advanced composite components
11000KN Press
Sliding Table; offering rapid tool changing
6 Axis Robot
Infra-red Oven & Injection Moulding Unit
HP RTM Injection Unit
Industry 4.0 compatible; enabling a multitude of manufacturing parameters to be monitored and recorded for full component traceability
Full Automation; up to 100,000 parts per annum achievable for certain processes
Master tool with insert tool options can offer a lower cost of entry
Press-forming of high performance, pre-consolidated laminates including PEEK, PPS, PEI & Polyamides
Press moulding of SMC / BMC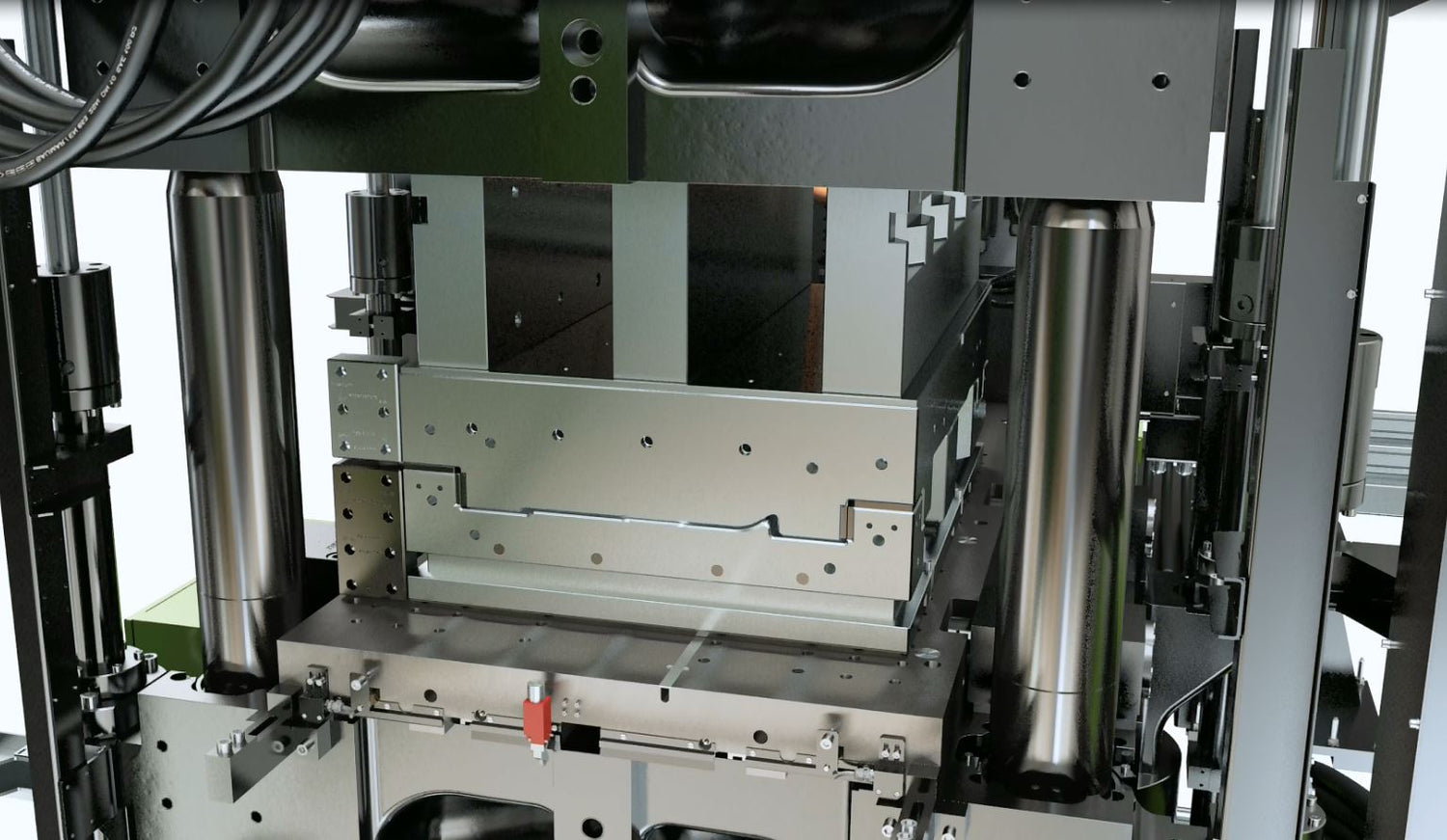 The only machine of its kind currently owned by a private company in the UK
DYNAMIC FACILITY → RAPID ADAPTABILITY IN-HOUSE
Specialist manufacturing facility which includes a range of advantageous in-house features such as;
Design and manufacture of composite tooling
Dedicated workspaces for hand fabrication of complex, bespoke structures
Structured assembly line; Experience producing technical defence parts with over 50 components ⇒ Zero quality issues ⇒ 100% delivered on-time ⇒ 100% right-first-time
Belotti 5 Axis CNC
Flow Dynamic Waterjet
Zund Fabric cutter
Paint shop with Dalby GenesisX Paint booth
Small scale carbon fibre 3D printing
Hexagon Romer arm
Quality control space
Secure freezer / store / quarantine zones
Regularly scheduled reviews of lean 5S principles
AS9100 specification cleanliness upheld as standard
ON-LOCATION INSTALLATION AND MRO
Additionally, CCP Gransden can support with installation and MRO (maintenance, repair, and overhaul) on-location for larger projects. CCP Gransden has experience succesfully delivering solutions outside of the factory; whether its GRP repairs in Birmingham, or installation of bespoked parts in the Bahamas, our team can be relied upon.
Potentially the UK's widest selection of composites manufacturing processes available in-house